Meet Katrina Douglas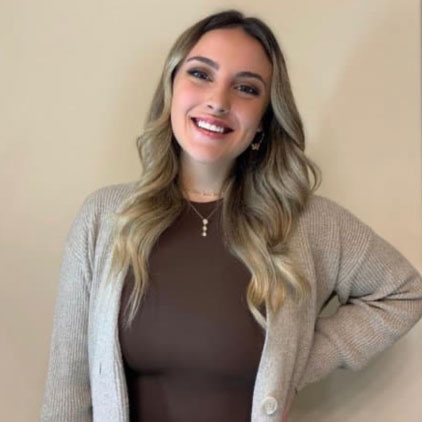 Katrina Douglas is our virtual assistant at Elevate Women's Health Centre. She brings lots of chiropractic experience with her as she is works "in person" at our Aurora Elevate location with Dr. Craig!
Kind and welcoming, Katrina loves working at the practices because it's such a happy place. "What I love most about Elevate is how great it feels working with such kind, highly respected doctors who truly care about each and every patient. It's such a pleasure being in such a great environment that has such a positive impact on the patient's day to day life.
Katrina was born and raised in Newmarket and has lived there her whole life. She comes from a family of six with a Shih Tzu named Kelly. She's bilingual with French as her second language. In her free time, she enjoys spending time outdoors and spending quality time with her friends and family.

Katrina Douglas | (647) 995-1251