Managing Stress at Every Age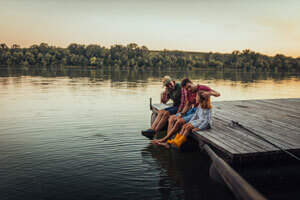 No matter how old you are, stress remains a consistent part of life from infancy to our golden years, ebbing and flowing with all of life's twists and turns. Although we talk about stress in a negative way, it us actually a positive force in teaching us resilience and adaptability. Like when you stress your muscles at the gym, they get stronger. Stress in life should be like that. It is a natural part of life.
That being said, many of us are overrun with stress. Instead of it being a positive force, it is overwhelming and negative for many. Including kids.
Learning how to handle stress at every age is a critical part of health. Here are a few key tips for managing stress at every age.
For children: Understand that kids experience our stress. We may think they're not looking or listening, but they can pick up on household and marital stress. Not to mention the incredible stress the entire world is facing right now in light of the pandemic. Asking kids to articulate how they feel physically is important. Giving them words that can describe how they feel emotionally is helpful. Helping them learn to breath slowly and notice how their body feels as it relaxes is a great skill they can carry through the rest of their lives..
For teens: Sleeping and eating well are a teenager's best friend. Their changing minds and growing bodies crave both. Everything looks more bleak when they're tired, so helping them create appropriate bedtime routines is well worth the pushback you will get.
For adults: With life moving a mile a minute, it's important for adults to take a step back. Schedule leisure time so you don't burn yourself out. Self care isn't an option anymore; it's a must have. If you don't schedule it, you will never get it. We call it "painting yellow lines" around your "me time".
For older adults: As we age, it's important to maintain social relationships for our own wellbeing. Sometimes, connecting with a friend we've known for years is just the ticket for boosting our mood and lowering stress. Proper nutrition is also critically important for seniors as they're often cooking for only 1 or 2. It's too easy skip protein and veggies and do what's quick. Poor nutrition increases inflammation, which exacerbates stress.
And finally, making sure your nervous system is balanced and working well is helpful for anyone. Feeling stressed? Give our practice a call. We'd love to help you relax with a focused adjustment.
Easing Inflammation Naturally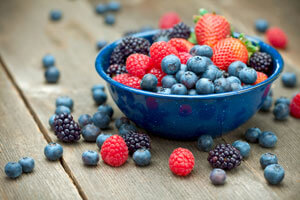 While acute inflammation is a necessary part of healing, millions of people deal with chronic inflammation that can lead to a host of health problems – pain, insomnia, gastrointestinal issues and more. Inflammation doesn't have to be permanent. You may be able to reduce inflammation in your body naturally—especially with your diet.
1. Cut excess added sugar. It's a major contributor to inflammation.
2. Add more berries to your diet. Blueberries, blackberries and raspberries contain anthocyanin, which has anti-inflammatory effects.
3. Cook with extra virgin olive oil (low heat) or coconut or avocado oil (high heat). One study found that people who consumed 1.7 ounces of olive oil each day saw a decrease in inflammatory markers.
Looking for other ways to overcome chronic inflammation? Focused care with us may help restore balance and function to your nervous system.