Meet Dr. Shawna Dingman,
B.SC (HONS), D.C., F.I.C.P.A.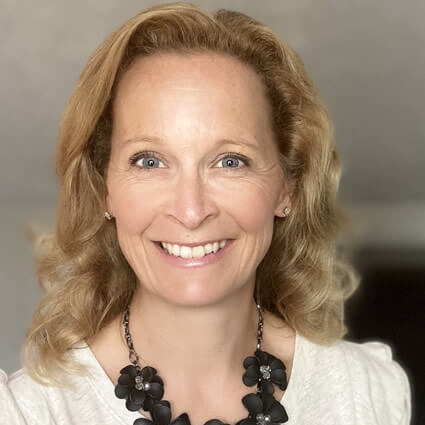 I get to watch miracles happen all the time. Every day is a great day at the office.
Years ago, I became a chiropractic patient after suffering from daily migraines and headaches. The medical tests I had taken all said nothing was wrong. If everything was normal, why was the pain nearly constant?
Finally, my mom recommended I visit the chiropractor. I had no idea what chiropractors did, but was willing to give it a try. Clearly, nothing else was working. The experience was life-changing.
With chiropractic adjustments and some spine specific home exercises, my headaches went away. I also noticed other positive and unexpected changes in my health. That recurring sinus infection I got every winter never came back again. My cycles normalized. My fitness increased, and I had more energy.
I also noticed when I went to my chiropractic appointments that there were kids and families in the office. I loved learning about the positive impact chiropractic had on families. It made sense to me that preventing problems in kids made healthier adults! And so started my journey toward focusing on pediatric and family care.
---
Developing an Emphasis on Women and Children
I decided to follow in my chiropractor's footsteps, and attended the Canadian Memorial Chiropractic College. While there, I earned a Post Doctorate certification in Pediatric and Pregnancy Care by the International Chiropractic Pediatric Association. I also earned my certification in The Webster Technique. Before graduating, my husband, Dr. Craig Dingman, and I welcomed our first child.
In addition to my chiropractic certifications, I earned my certification in Advanced Nutrigenomic Testing through GX Sciences. I am also an approved provider with DUTCH (Dried Urine Test for Comprehensive Hormones) and Rocky Mountain Analytical so that we have access to an array of functional tests to round out your health.
EXPLORE OUR SERVICES
A Healthy, Full Life
I believe life is all about balance. I work hard, and I like to play hard too. My marriage and family mean everything to me. My husband Craig and I have 3 kids: Jackson, Jenna and Cole. Our dog, Bailey, is a new addition to our home. Watching him carouse with our 2 cats, Miya and Bandit, is always a source of entertainment.
When I'm not at the office, you may find me working toward my black belt in karate, training for my next run or working out in our home Crossfit gym. I also spend lots of time winding down with Craig and the kids on our mountain bikes or walking the many trails in Durham Region. I love the simple moments in life. I get a lot of joy out of reading a good book with a hot cup of coffee or curled up on the couch watching a movie with my family.
To learn more, book a complimentary consultation with me!

Dr. Shawna Dingman | (647) 995-1251