Pregnancy Chiropractic Care at
Elevate Women's Health Centre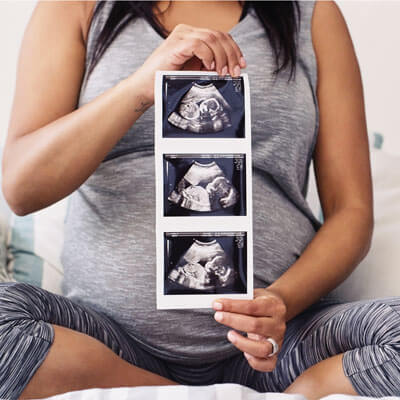 When you're expecting, you want to be at your best. Your health and the health of your growing baby are always on your mind. With chiropractic care, you can receive safe, effective healthcare that relieves discomfort and may give you the best possible labour and birth.
Keeping Your Body Mobile
You need your spine and pelvis as mobile as possible to allow for the passage of the baby during birth. Chiropractic care focusses on joint mobility. Dr. Dingman is also certified in the Webster Technique and receives referrals from midwives and other birthing professionals specifically for this specialized chiropractic assessment.
Easy, Gentle Adjustments
Dr. Dingman uses techniques that are appropriate for your needs and the stage of pregnancy you're in. We have drops in our tables for comfort, and often use the Activator for a gentle adjustment. There are pregnancy pillows for you to lie on without compromising the safety of your baby. You'll love how you feel when you're on the adjusting table!
FAQ
The frequency of your visits depends on your unique needs. If you're
a new patient and pregnant
, we'll set up a care plan that takes into account the changing needs of your body as you progress through your pregnancy and into the postpartum period.
What is the goal of pregnancy care?
Many pregnant moms come to Elevate Women's Health Centre because of pregnancy-related pain. We want to make your pregnancy as comfortable and easy as possible. Chiropractic in pregnancy is not only about minimizing discomfort, however. We work with you to make sure your nervous system (the system that's ultimately running the show), is as healthy as possible to facilitate the best possible birthing outcome.
Do you work with birthing practitioners?
Yes. Dr. Dingman can collaborate with your midwife, OB, MD or doula to benefit you.
Does chiropractic help with labour?
Chiropractic adjustments are excellent for keeping the joints in the spine and pelvis mobile. You need these joints to open as effectively as possible during labour to facilitate your baby's birth. Many women credit chiropractic care with shorter, less complicated birthing experiences.
Can you help with postpartum pain?
Birthing a baby is hard on your body. Chiropractic can help with the immediate pain of birth by healing stiff joints and muscles caused by pregnancy and labour. It can also help keep you comfortable during those long days and months of feeding your baby with your head pointed down at them, and carrying your baby on your hips and in their car seats.
Learn More Today
Schedule your complimentary consultation now and find out if we're the right fit for your pregnancy care Port Perry!
CONTACT US

Pregnancy Chiropractor Port Perry ON | (647) 995-1251